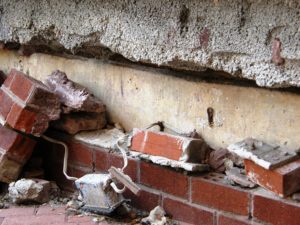 Here at TOR Chimney & Fireplace, we're committed to doing right by our customers. Our business has been a local staple for over a dozen years, and we're proud to provide the quality chimney repair Bucks County relies on.
Our trained technicians offer a range of chimney repair services. Whether it's a repair, an installation, a cleaning or an inspection, TOR Chimney & Fireplace is the experienced contractor for the job.
Today, we'd like to highlight the topic of chimney damage and chimney repairs, and tell you about some signs of chimney damage to look out for. Here's some local advice from Bucks County PA chimney repair specialists.
Chimney Repair, Bucks County PA: Do You Need It? 
There are a number of issues that can build up in your chimney over time. These can lead to potential hazards as harmful as house fires or longstanding structural damage to your home. Here are some things to check for if you think there might be a problem with your chimney:
Moisture in the chimney or fireplace
Dampness in wallpaper around chimney/fireplace
Corroded mortar joints (around the brickwork)
Loose or deteriorating bricks in your chimney
Chipped slices of chimney/flue tile building up in the fireplace
Cracks in your chimney crown
Strange odors coming from fireplace/chimney
Luckily, here at TOR Chimney, we're more than prepared to handle the problem. As you can see on our chimney repairs page, we go to great lengths to do these repairs as cleanly and efficiently as possible.
Think You Have a Problem?
If you identify any of the above issues with your own fireplace or chimney, please do yourself a favor and get in contact with professionals, before your safety or your home may be compromised.
Visit our contact page to set up a consultation today!