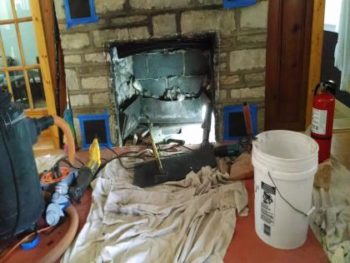 Any wood stove or fireplace installation that is sized properly for a room will yield a great heat output and efficiency if it is installed correctly and adheres to manufacturers specs.  When homeowners experience heat loss or bad performance from their newly installed unit, most of the time it is a result of a poor install.
Stove & Fireplace Installation
Before your stove or fireplace installation, Tor Chimney site checks every job and makes certain the job can be completed safely and to local building code. The manufacturer spends the time and the money to have every unit tested in a lab under normal household conditions. So it is important to maintain clearances to combustibles and proper vent configurations. We can reline your existing masonry chimney in stainless steel or install a Class "A" vent system through or outside of your house for your newly installed wood stove or wood insert.