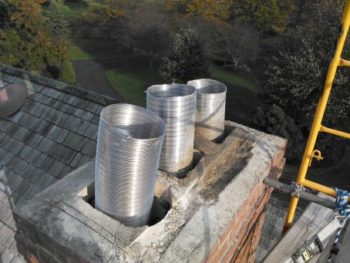 When our service technicians arrive at the job each van is equipped with parts and general repair items. Having what we need leads to a successful service call each and every time.  What can you expect when Tor Chimney arrives at a service call for fireplace repairs? A professional team member who always respects the house that we work in by prepping the area and using multiple drop clothes.
Fireplace Repairs in PA & NJ
Working cleanly and safely is our objective on every job. You will notice the technician taking multiple pictures throughout the service call. If we see something that is not correct in regard to your fireplace or needs to be brought to the homeowner's attention, it will be documented in a photo so the issue is clearly represented and noted for your files.
Our work is of a tradesman any we will stand behind and job or chimney repair. We maintain manufactures training sessions and product seminars to do the job right the first time.