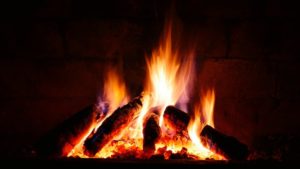 TOR Chimney & Fireplace
Hi there! We are TOR Chimney & Fireplace, a family business based in the greater Philadelphia area. We're a local, community-focused operation that takes pride in the homes and families that we service. We are an expert team of technicians, specialists and handymen, and masters of every task within the chimney and fireplace ecosystem. For jobs as big as installs and as small as inspections, we take care to provide excellent and expert service on every call. Whether it's a Real Fyre gas logs installation or a simple repair job, TOR Chimney is the premiere local service provider to get the job done.
Real Fyre Gas Logs Installation
Real Fyre gas logs are a great option for lovers of gas fireplaces, wood fireplaces, or both. They provide the efficiency and convenience of gas fireplaces along with the look and feel of wood fireplaces. Real Fyre logs can be installed in vented or unvented fireplaces depending on the type of log, and each type has its own pros and cons.
Vented Real Fyre logs:
Look more realistic
Must be installed in a functional wood-burning fireplace
Produces soot
Unvented Real Fyre logs:
More efficient heating system
Can be installed in a wider range of fireplaces
Some local and state codes do not allow unvented Real Fyre logs
Installations are a specialty of ours at TOR Chimney. For more information on how we install gas inserts and fireplace appliances, please see our installations and gas fireplace insert service pages.
Get Real Fyre Logs Today
Are you interested in upgrading your home with an efficient, beautiful and affordable heating system? You should consider looking into Real Fyre gas logs installation as your next investment. Contact us to here on our website to schedule a consultation, and we'd love to talk to you about getting an element installed to suit your needs. The holidays are almost here, but the winter season will last the next 3 months. Make sure your home stays warm this season with Real Fyre logs.