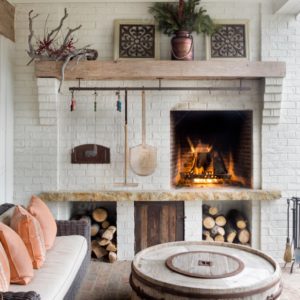 Flemington NJ Fireplace Repairs
The cold winter weather is rolling in. If you have lasting damages or faults in your chimney or fireplace that need repairs, then there's no time like the present! We are TOR Chimney, a Flemington NJ fireplace and chimney company. We are a family business that has been operating successfully within our community for over 15 years. If you're looking for a chimney service provider with the experience and prestige of a much larger institution, but the personality and customer focus of a local small business, then look no further.
TOR Chimney is a one-stop-shop for all your fireplace and chimney needs. We are experts in every task within the chimney and fireplace life cycle, including inspections, cleanings, repairs, installations and more.
Homeowner's Insurance for Chimney Repairs
Believe it or not, under some conditions, chimney repairs can be covered by homeowner's insurance. There is a clear distinction between cases that are not covered and those that are. Damages as a result of normal wear and tear over time are considered the responsibility of the homeowner to prevent through careful operation of the appliance. Repairs for these issues are not covered by homeowner's insurance.
However, if in any case a sudden and unexpected event leads to chimney damages, those repairs will be covered by homeowner's insurance. Chimney fires, lightning strikes, and many other unexpected disaster can demand repairs that homeowner's insurance will cover for you. These cases can arise from complicated circumstances, so it is always best to do more in-depth research on your specific situation. That said, this is a reliable rule of thumb to follow for most cases of chimney repair under homeowner's insurance.
For more info on our repairs and procedures, please see our repairs service page.
Get Your Chimney Repaired
In need of a repair or chimney work this holiday season? Get in touch with us here at TOR Chimney to schedule your consultation. Whether or not your homeowner's insurance will cover the damages, TOR Chimney will get the job done. We look forward to hearing from you soon!