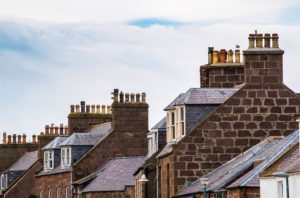 Chimney Sweep Yardley PA
We are TOR Chimney & Fireplace, a family business and the chimney sweep Yardley PA trusts. Our specialists are skilled in all aspects of chimney and fireplace upkeep. We provide high quality inspections, cleaning, repairs and installations at competitive prices. Our community is important to us, and we take pride in the homes and business of the Yardley area. Making and maintaining beautiful fireplaces is our stock and trade.
Inspections are an important part of the chimney and fireplace lifecycle. They are a natural part of every job, but they can differ significantly from situation to situation.
Inspection Levels
There are three basic degrees of chimney inspections. These are referred to as levels 1, 2 & 3. These levels of inspection become more and more extreme to accompany the level of the issue or threat at hand. Here is a breakdown of the 3 different levels of inspection.
Level 1: This level of inspection is conducted when a chimney is operating normally. It is a routine, top-level inspection. The technician will inspect accessible areas of the interior and exterior of the chimney.
Level 2: These inspections are required when there are changes made to the heating system. They are more in depth, and will examine accessible areas in attics, crawlspaces and other difficult-to-reach areas. Video inspections will also be conducted using specialty tools.
Level 3: These inspections take place in the direst situations when hazardous chemicals are suspected in the heating system. Level 3 inspections involve the removal of interior and exterior elements in order to access certain parts of the chimney.
To learn more about our inspection levels and practices, please visit our inspections service page.
Get in Touch
If you're in need of a routine or urgent inspection, please contact us today. Set up a date and time for a consultation, and we can provide you with more specific information. We'd love to open up a conversation with you and prove our excellence.