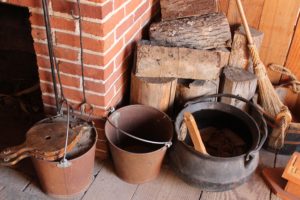 Answers from Lansdale PA Chimney Sweep
TOR Chimney and Fireplace is a family business located in the Lansdale PA area. We specialize in a variety of chimney-related tasks, including everything from inspections and cleanings to repairs and installations. We are the trusted Lansdale PA chimney sweep, and we take pride in the homes and businesses of the Lansdale area.
Chimney sweeping is an old profession, and although our company certainly offers a modern take, some of the practices within our business remain mysterious to many people, even when it comes to the more routine jobs like inspections and cleanings. In this blog, we'll explain what really happens during inspections and cleanings.
Chimney Inspections and Cleanings
A chimney inspection is simple, and it's exactly what it sounds like. A typical chimney inspection requires no more than a trained professional eye. In an inspection, a chimney technician will examine accessible areas of a chimney for obvious damages or visible problems. Inspections can be more serious if a danger is suspected. In these cases, a video inspection system is used, or in some extreme scenarios, parts of the chimney must be removed to inspect areas of concern. For more details on inspections, please see our inspection service page.
Chimney cleanings are simple if they are carried out professionally. In a cleaning, a chimney technician will use simple tools like brooms, vacuums and cloths to sanitize a fireplace and chimney. In some more serious cases, we will use motorized systems to scrape baked chemicals from the chimney lining. But as long as cleanings are happening regularly and carefully, dangerous chemical buildup shouldn't become an issue. For more info on our chimney sweeping, please visit our chimney cleaning service page.
Need an Inspection or Cleaning?
If you're in need of an inspection or cleaning, get in touch with TOR Chimney today. Set up a consultation with us where we can assess your individual needs and provide you with a quote for the things you want done. There's no time like the present to maintain the safety of your home, so please don't hesitate to contact us. We'll have your back!